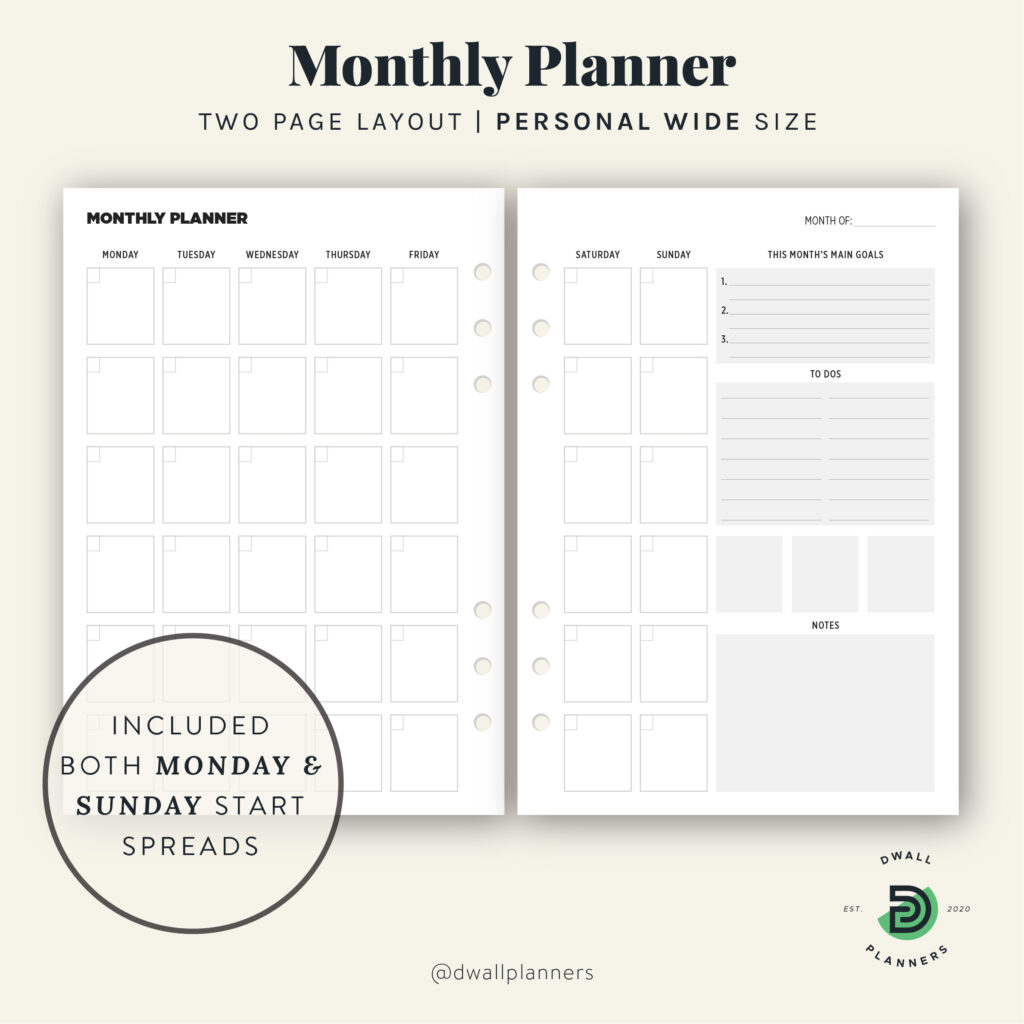 Monthly Planner Printable Insert, Monthly Planner Personal Wide size, Undated Monthly Planner Template, Personal Wide Printable Planner
Monthly Planner Printable Insert in Personal Wide size | Manage Your Month
Size: Personal Wide – 4.75 x 6.75 Inches
Package Includes:
1. Print on Pre Cut Papers – 2 pdfs – 2 pages (Right & Left spreads | Monday & Sunday start)
2. Print on US Letter size paper – 2 pdfs – 2 inserts per page | Monday & Sunday start
3. Printing and Cutting guide – Descriptive Instructions
Features:
This monthly planner insert is exactly what you need to manage your month without stress. This will help you to create good monthly plan including main goals to follow up during month. First you have space to write overview of the month. Then you have a column to write down your main 3 goals, to dos and finally notes.
Enjoy your monthly planner!
Buy me a coffee by purchasing this planner on Etsy. It's just $1.00
Enjoy your monthly planner!