Introducing our Study Planner: Your Ultimate Companion for Effective Learning
Embarking on an educational journey? Stay organized, focused, and on top of your studies with our Study Planner. This comprehensive tool is designed to enhance your learning experience by providing structured sections that cater to your every academic need.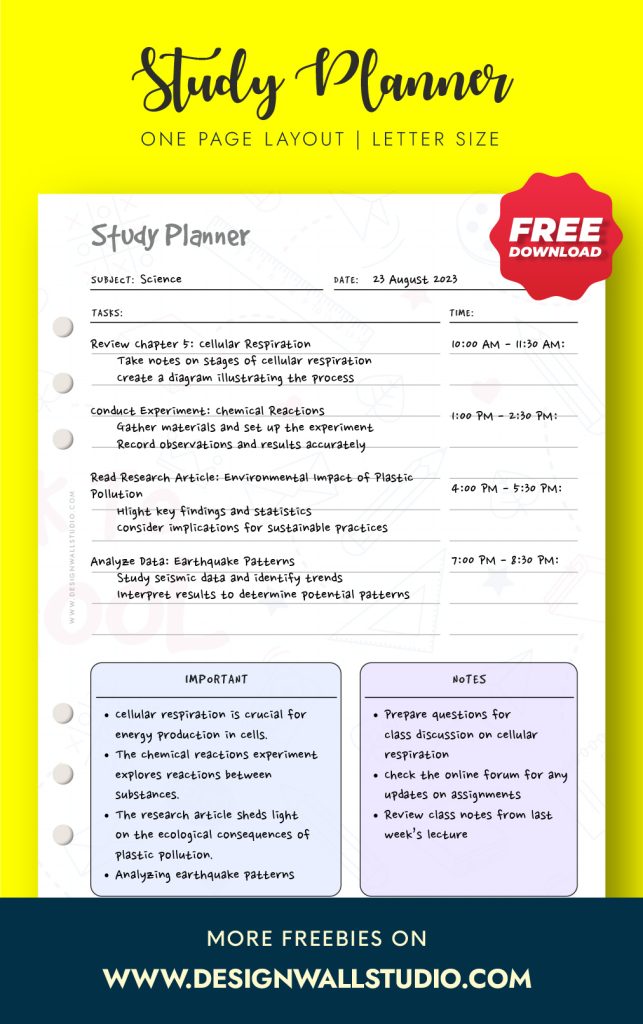 Features:
Master Your Tasks: Our Study Planner's task section empowers you to list all your assignments, projects, and reading materials in one place. Stay ahead of deadlines and never miss an important task again.
Optimize Your Time: Each task comes with dedicated time slots, allowing you to allocate precise periods for focused study. With a clear schedule, you'll make the most of your study sessions and achieve better results.
Highlight Key Points: The highlights section lets you capture the most crucial information from your materials. Color-code and underline essential concepts, making revision a breeze and ensuring you retain the core knowledge.
Jot Down Insights: The notes section provides ample space for your thoughts, ideas, and questions. Whether you're summarizing a lecture or brainstorming for a paper, this area keeps your insights organized and accessible.
Stay in control of your academic journey and watch your productivity soar with our Study Planner. It's not just a planner; it's your roadmap to success in every subject. Grab yours now and embark on a smarter way to study!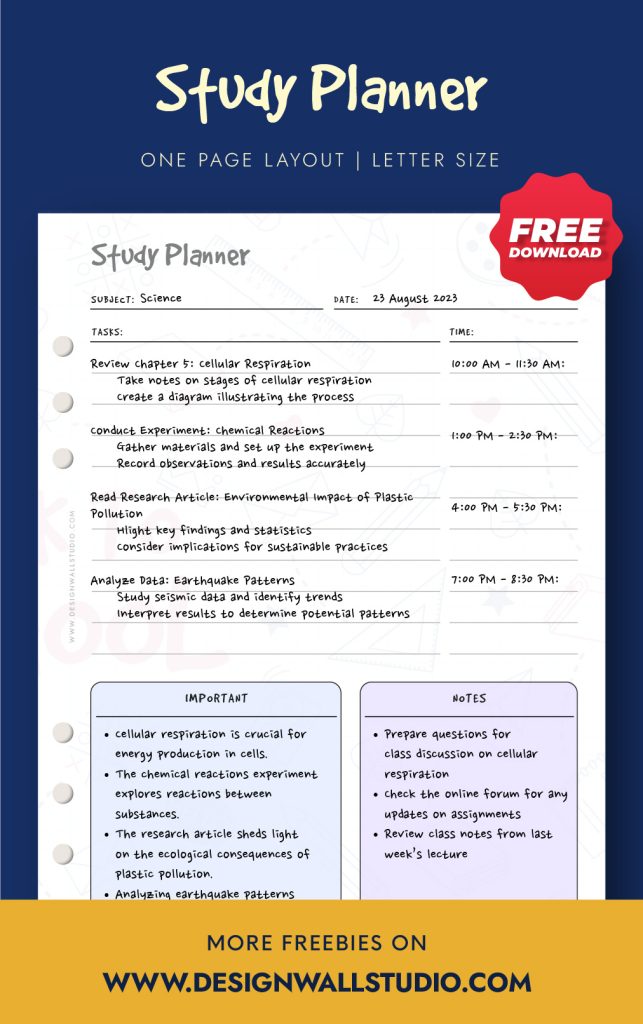 Don't let the back-to-school hustle overwhelm you. Our study Planner is designed to simplify your life, reduce stress, and foster success. It's not just a planner; it's your partner in achieving greatness.
Whether you're a high school student, college freshman, or returning scholar, our Student Daily Planner equips you with the tools you need to excel academically, maintain a healthy work-life balance, and make this school year your best one yet.
Gear up for success and grab your Student Daily Planner today!