2022 October Monthly Planner Printable, Dated Month on 2 Pages, 2022 Calendar, Month At a Glance, A4, Instant Download
Monthly Planner – Minimal layouts – printable insert to manage your month at one place. And it's free to download. printable insert comes in A4 size. It's one page planner insert.
Plan your month ahead with this printable planner and stay focused. Enjoy your free printable planner!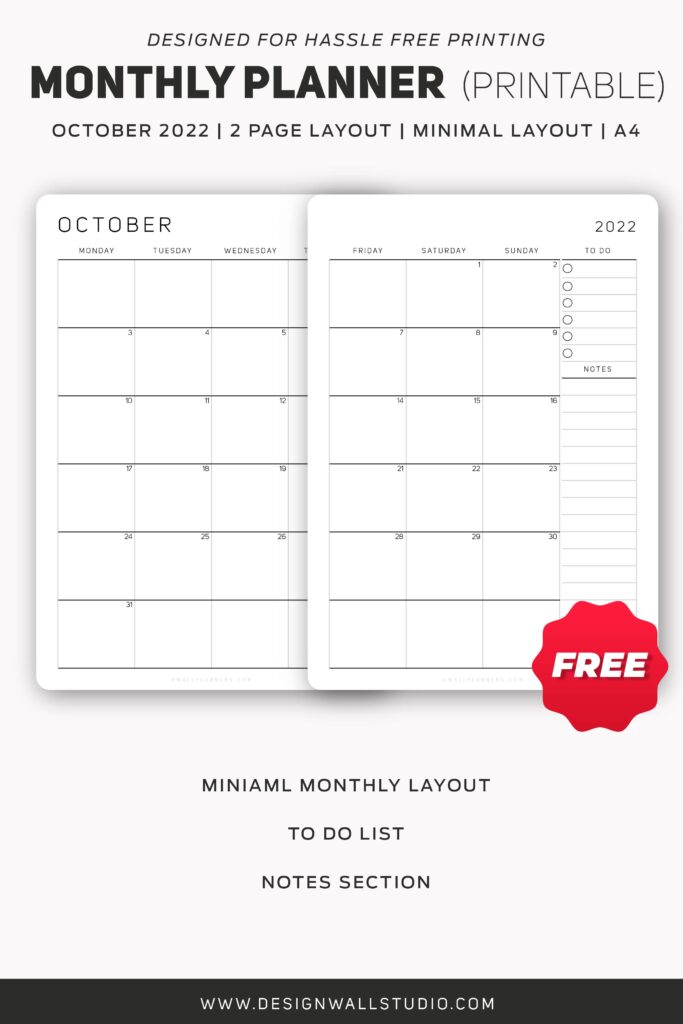 Enjoy the printable planner