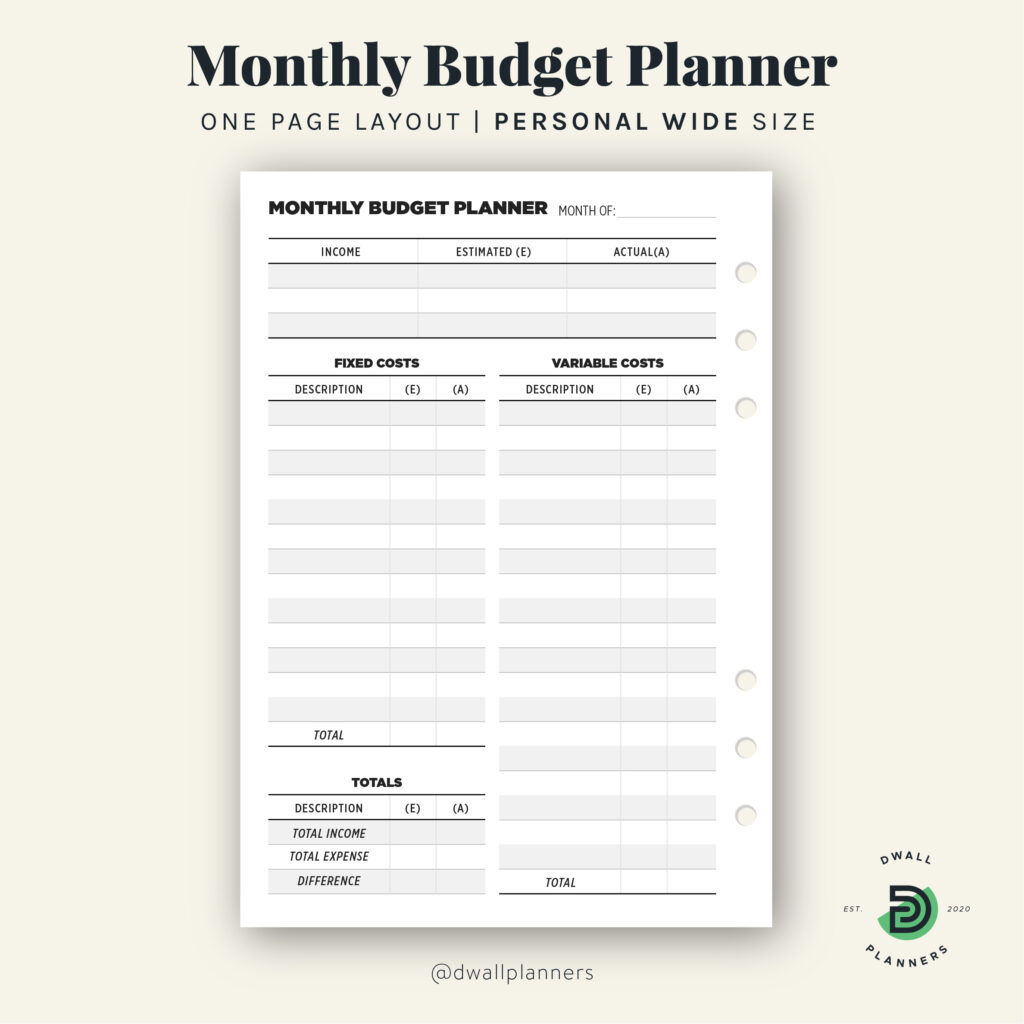 Budget Planner Printable Insert, Budget Planner Personal Wide size, Budget Planner Template, Personal Wide Printable Planner, Monthly Budget
Monthly Budget Planner Printable Insert in Personal Wide size | Manage Your Monthly Budget
Size: Personal Wide – 4.75 x 6.75 Inches
Package Includes:
1. Print on Pre Cut Papers – 1 pdf – 2 pages (Right & Left spreads)
2. Print on US Letter size paper – 1 pdf – 2 inserts per page
3. Printing and Cutting guide – Descriptive Instructions
Features:
This monthly budget planner insert is exactly what you need to manage your monthly budget. This will help you to create good money habits. First you have to write down your monthly income with both estimated and actual values. Then you have two columns for monthly fixed costs and monthly variable costs. Finally you can summarize your monthly budget and get positive financial decisions accordingly.
Enjoy your budget planner!
Buy me a coffee by purchasing this planner on Etsy. It's just $1.00
Enjoy your budget planner!