Today we are sharing our sample of 2022 digital daily planner, but it's full planner for January. If you think that suits your needs, you can buy full planner on Etsy for just $6.99.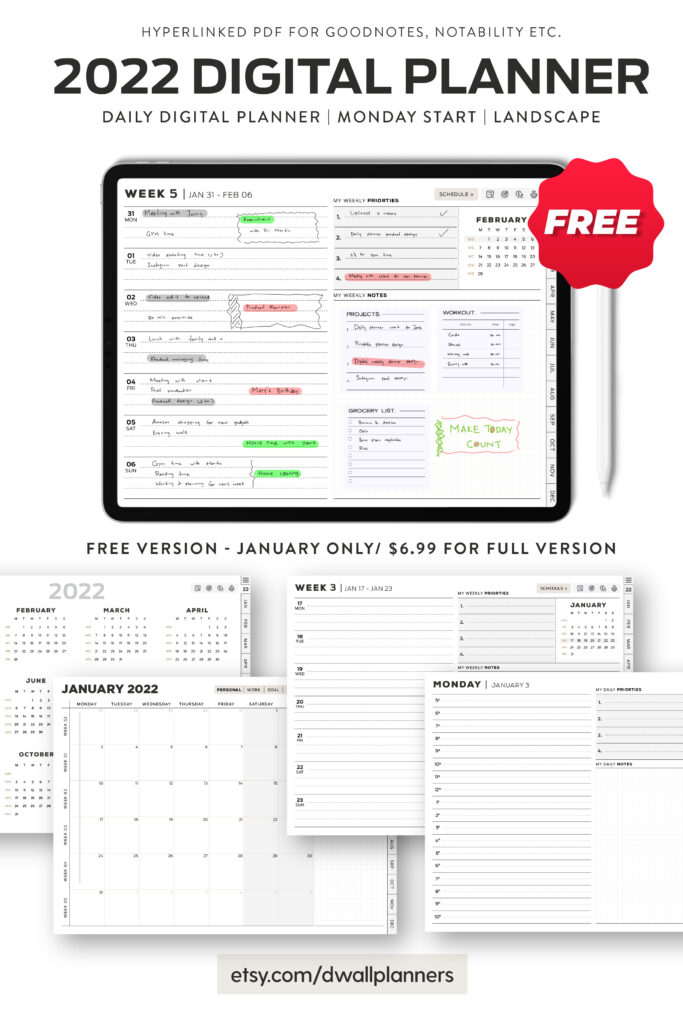 Enjoy the Digital Planner. If you have any question, please leave a comment.
You can download PDF file for month of January and use it as you want.
Enjoy !!