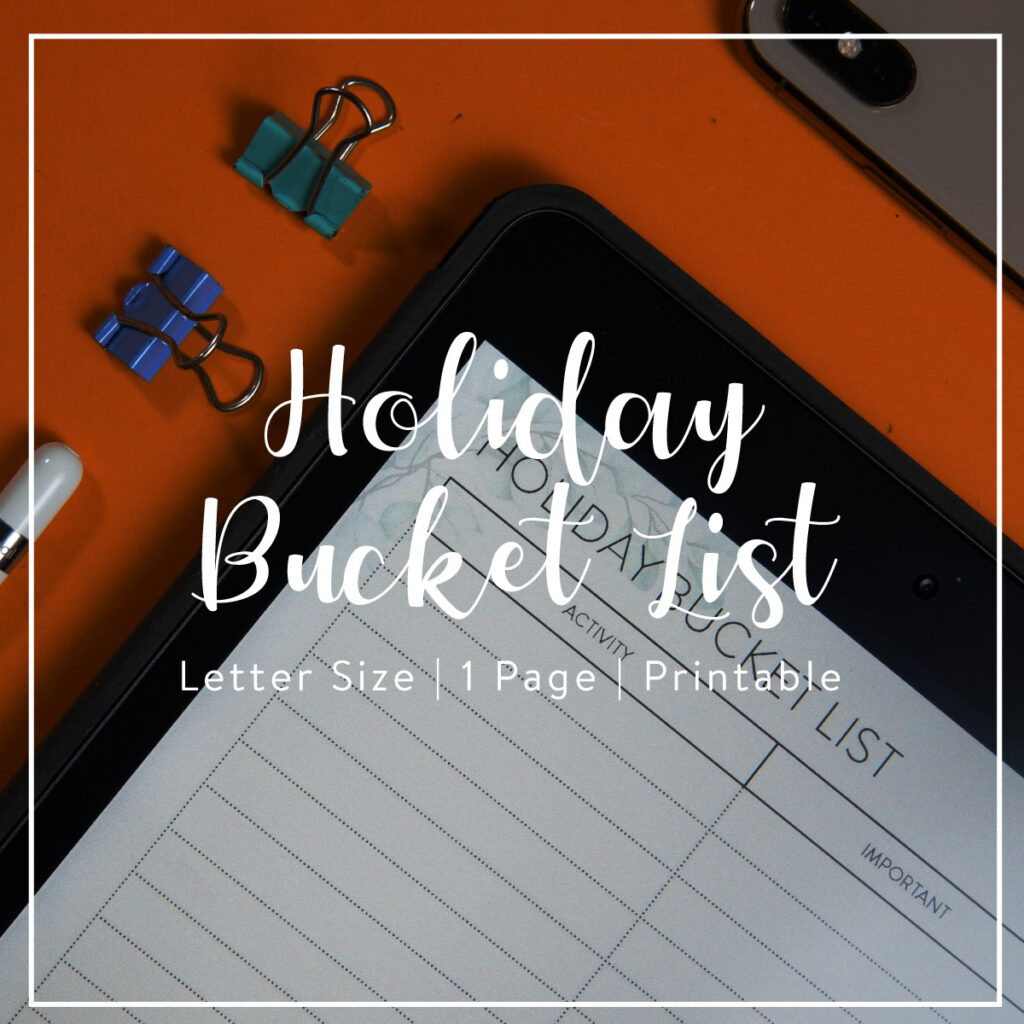 From decorating the your Christmas tree to your annual holiday shopping list, the fun never stops during the holiday season! But, if you're not careful with your time, the right time to pick right thing might just pass you by before you're able to find right time for the things you need to buy. You'll loose all fun.
Be more mindful about the holiday season ahead with our FREE Holiday Bucket List. Record your family's or friend's favorite holiday activities, things and traditions all in one place! This printable planner includes columns to list each activity, add a few important details, and check off as you go!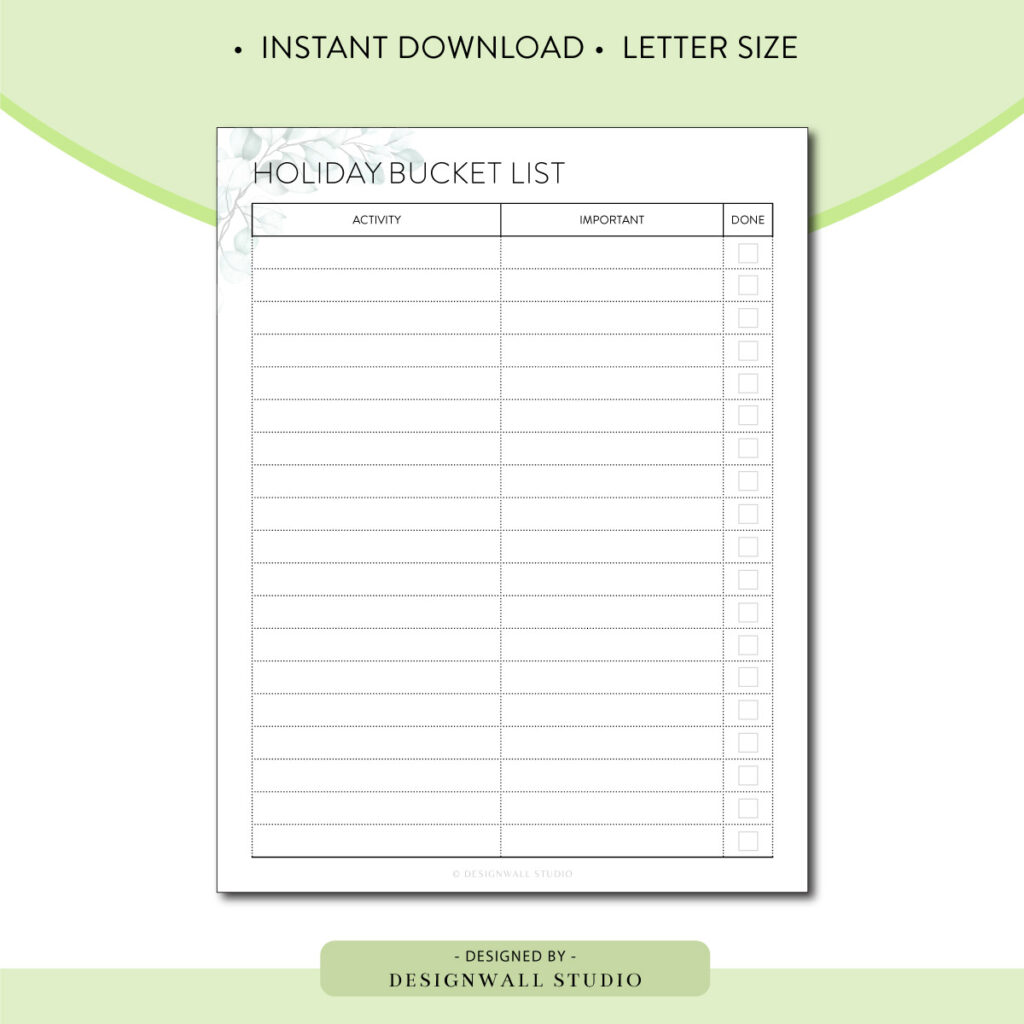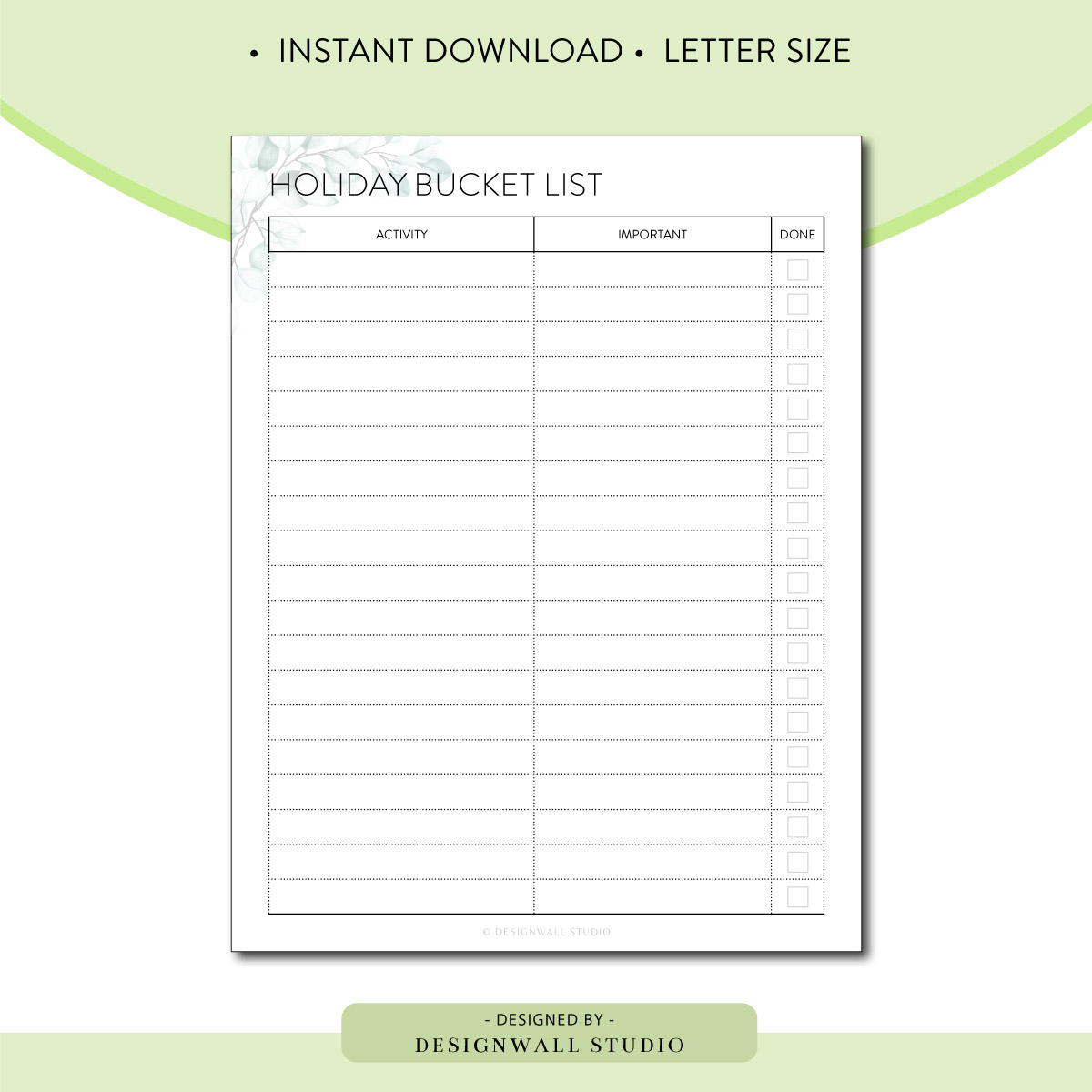 Pro-tip: Once you move with your Holiday Bucket List, connect the activities, things and events in your main planner to ensure they happen accordingly.
This printable planner is designed to serve as an additional tool to complement your weekly planner. Intended for printing on 8.5 x 11″ paper.