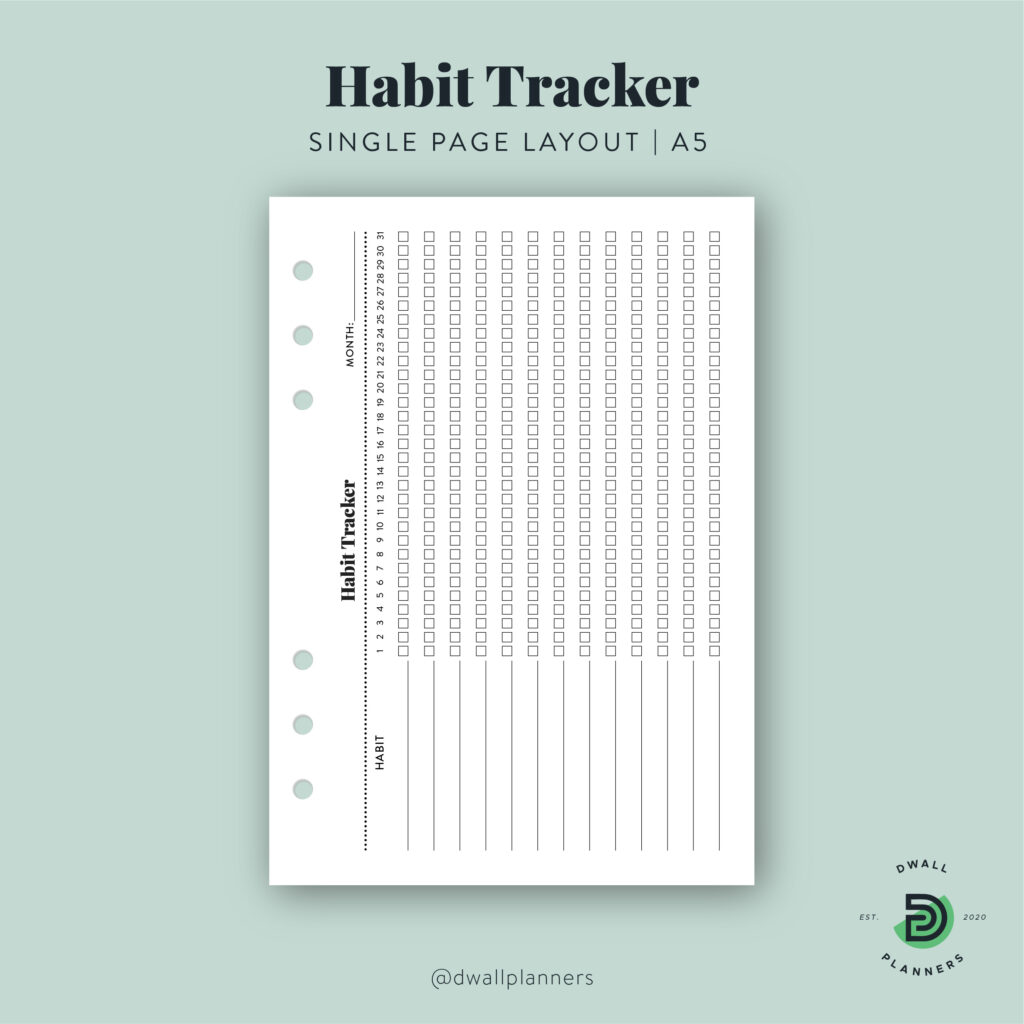 Habit Tracker Printable Insert, Habit Checklist, Task Checklist, A5 Printable Planner, Habit Planner, Printable Habit checklist, Habit Plan
Habit Tracker Printable Insert in A5 size | Create good habits and break bad ones
Size: A5 – 5.82×8.26 Inches
Package Includes:
1. Print on Pre Cut Papers – 1 pdf – 2 pages (Right & Left spreads)
2. Print on A4 size paper – 1 pdf – 2 inserts per page
3. Printing and Cutting guide – Descriptive Instructions
Features:
This habit tracker insert is exactly what you need to help create good habits or break the bad ones. Write down your habit and then tick off each day as it passes by, so you can keep track of your progress towards each month. This tracker also work well with daily and weekly tasks. So you can track each task throughout the month.
Enjoy your habit tracker!
Buy me a coffee by purchasing this planner on Etsy. It's just $1.00
Create good habits and break the bad ones.