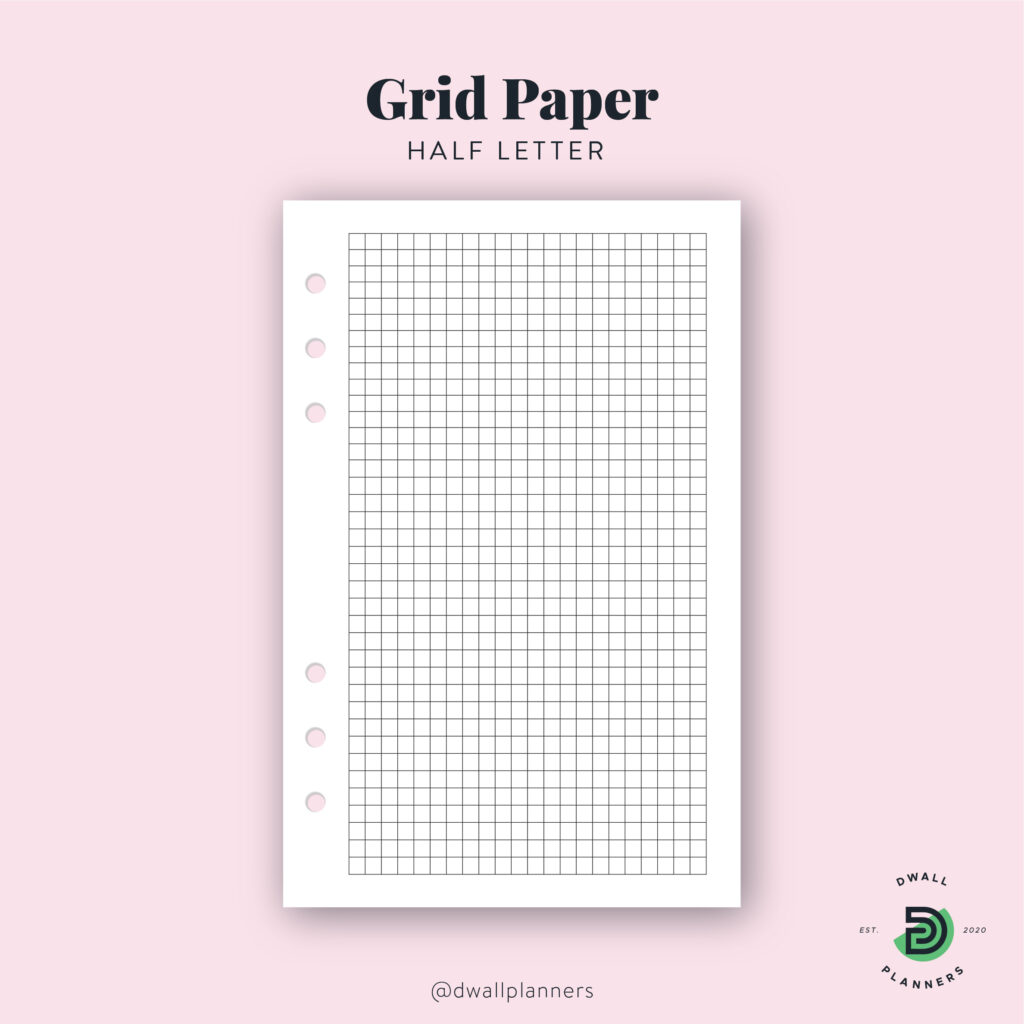 Grid Paper Printable, Minimalist Grid Insert, Half Letter size, Study Note Grid, Printable Writing Notes, Note Taking, Study Note Template
Organize Your Notes. Printable Grid Note.
Size: Half Letter – 5.5×8.5 Inches
Package Includes:
1. Print on Pre Cut Papers – 1 pdf – 2 pages (Right & Left spreads)
2. Print on US Letter size paper – 1 pdf – 2 inserts per page
3. Printing and Cutting guide – Descriptive Instructions
Features:
Grid paper is simply a page covered with a continuous square grid. No axes are drawn on grid paper. You can use this for graphing assignments, for art and drawing projects, for creating floor plans, designing web pages, creating cross-stitch patterns, planning construction projects and many other purposes.
You can enjoy the quick pencil and paper sketch.
Enjoy the grid!
Buy me a coffee by purchasing this planner on Etsy. It's just $1.00
Enjoy your grid planner!