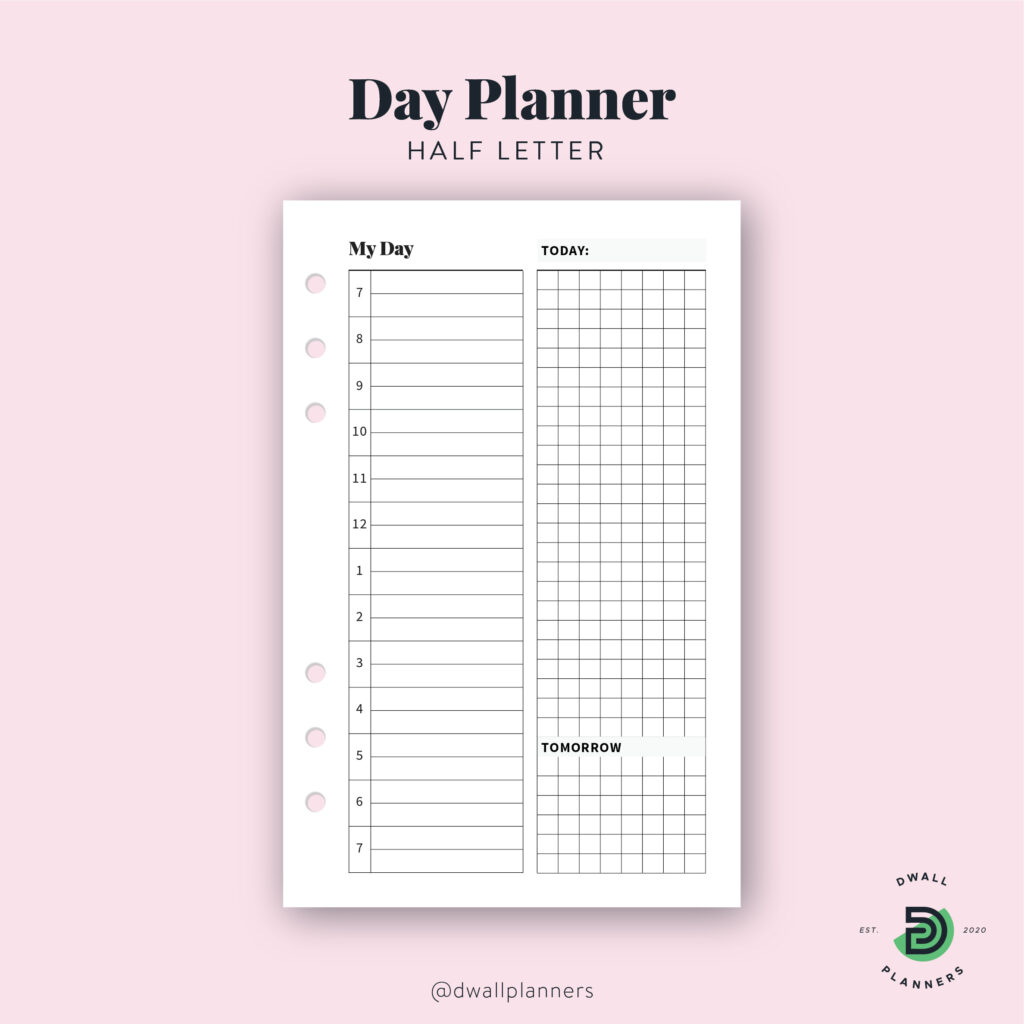 Plan your day ahead and don't miss any thing. Day Planner printable insert

Size: Letter Half – 5.5×8.5 Inches

Package Includes:
1. Print on Pre Cut Papers – 1 pdf – 2 pages (Right & Left spreads)
2. Print on US Letter size paper – 1 pdf – 2 inserts per page
3. Printing and Cutting guide – Descriptive Instructions

Features:

This day planner printable has three sections.
1. Hourly Schedule from 7 AM – 7 PM: To plan your day hour by hour
2. Grid Section: To breakdown some hourly entry
3. Tomorrow Section: To write down items that need more time

Enjoy your day!
Buy me a coffee by purchasing this planner on Etsy. It's just $1.00