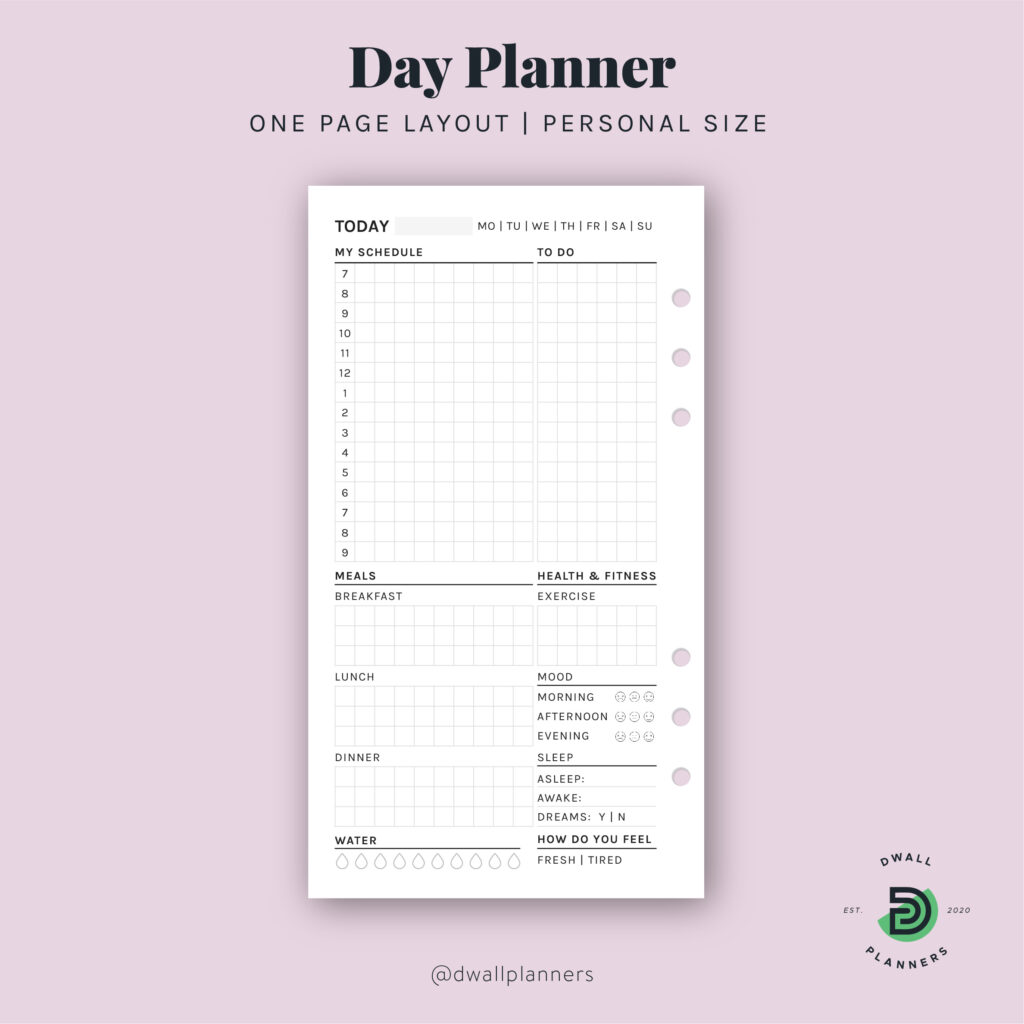 Daily Planner Printable Insert, Personal Daily Printable Insert, Personal Printable Daily Schedule, Daily Todo Inserts, Daily Organizers
Daily Planner Printable Insert in Personal size | Plan your day ahead

Size: Personal – 3.75×6.75 Inches

Package Includes:
1. Print on Pre Cut Papers – 1 pdf – 2 pages (Right & Left spreads)
2. Print on US Letter size paper – 1 pdf – 2 inserts per page
3. Printing and Cutting guide – Descriptive Instructions

Features:

Get organized, reduce stress and save time with this custom daily planner. You can schedule your time from 7 Am to 9 PM, so that you won't miss any special events. Also you can plan your meals for each day. You can add most important things to do in a day to to do list. Finally you can track your mood to understand your day and ultimately you can increase your productivity.

Enjoy your day!
Buy me a coffee by purchasing this planner on Etsy. It's just $1.00
Enjoy Your Day Planner!!