Today I'm going to be sharing daily organization tips as well as going through a little bit about my free printable daily schedule. I will kind of walk you through how to use that as well. The link for that is below like I said it is totally free. So we will talk more about that at the end of the article.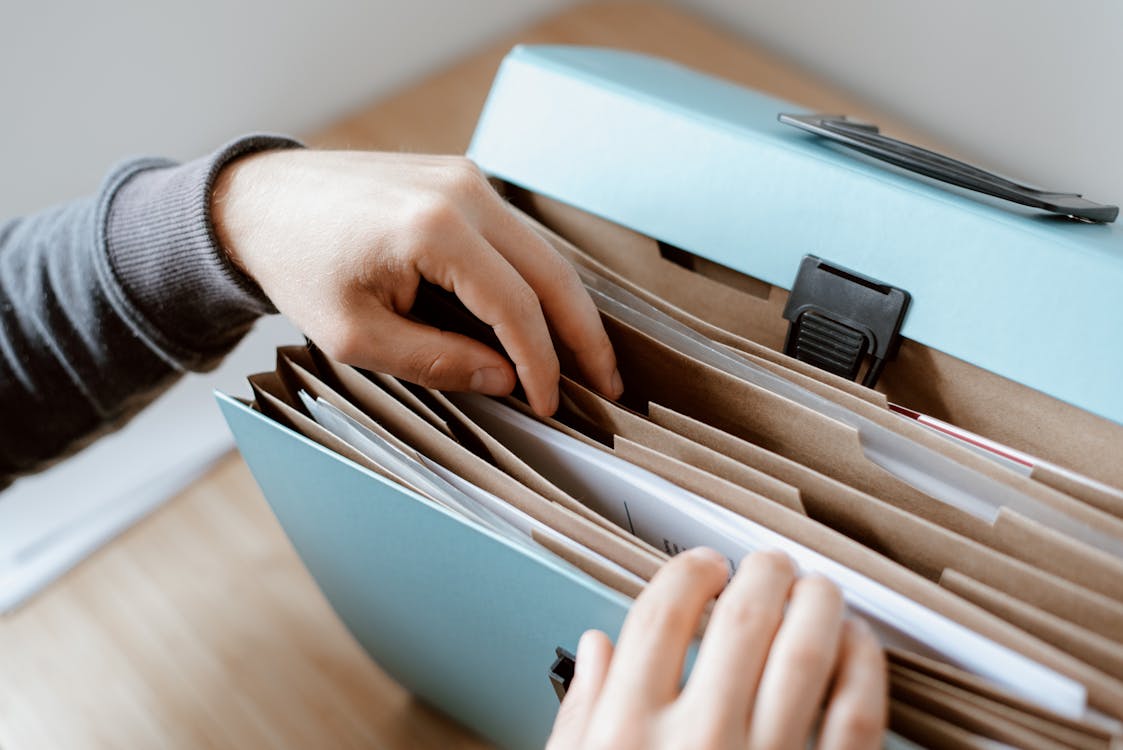 Share a couple daily organizing tips and using a schedule to keep yourself on the task and staying focused and making sure that you can have any thing that you want to be a productive day.
Organization Tip #1: Schedule Your Most Important Tasks First
Tip number one is one that I totally swear by and that is to schedule your most important tasks first. If you've read my other articles, you've probably heard me talk about this. But I do think that, this is a time management strategy that works really well for a lot of people. Of course not everyone. There's a good chance it'll work for you as well and it works great for me. Going through when you're making your schedule and scheduling the most important tasks first. Get the big things done. Get those tasks that are either due soon.
Let's say you're in school you're in college or high school or whatever and you have a few classes that you're studying for. But you don't necessarily have like a deadline go through. And figure out which class you're struggling in the most and make that your like most important class to study. For it you know it's a pretty simple concept. But I do think that it's often overlooked to try to get those big tasks out of the way. Because there is a mental element as well that not only are you like in terms of time getting the most important tasks done.
So that you don't run out of time in the day. But you also get that mentally off of your plate and that can be really helpful for having you. Having more productive and organized day the rest of the day because you don't have that looming over you anymore. So this is the best daily organization tips so far.
Organization Tip #2: Make Daily To-do Lists
This is another one you probably heard me talk about it. If you are new though make daily to-do lists please seriously. I know their monthly to-do lists are important, weekly to-do lists are important. But daily to-do lists can end up being the number one tool. Which helping you have more productive days that can lead to you being more successful. And just being more efficient. And then also having more time to do fun things and to live your life as well. Make daily to-do lists as your daily organization tips.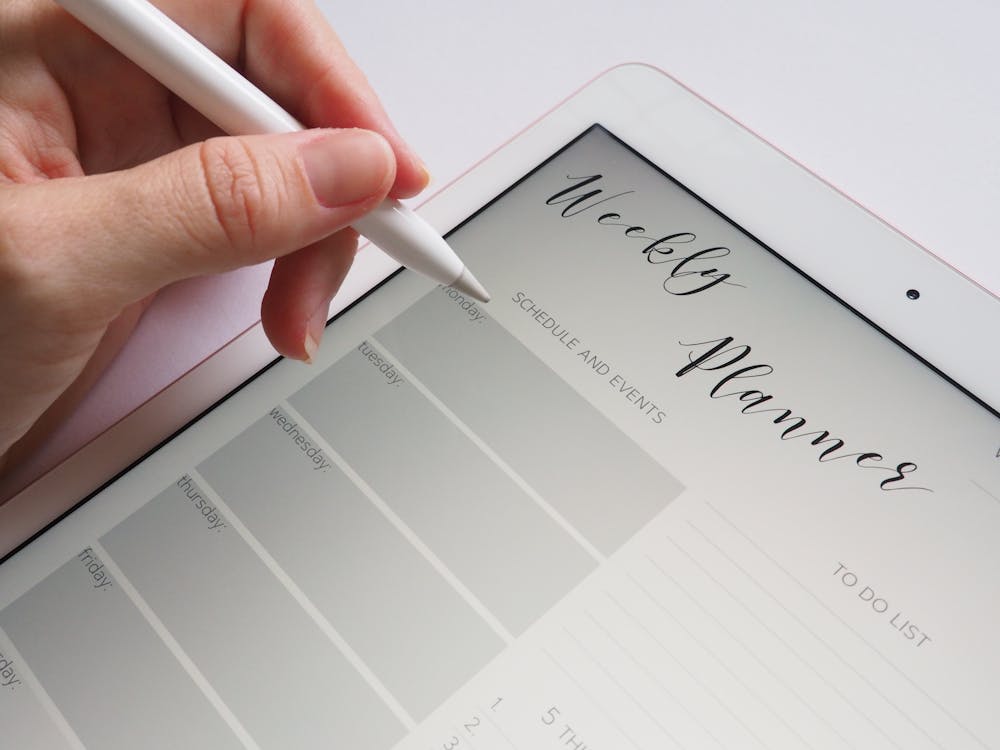 Daily Organization Tip #3: Plan for Buffer Time
Number three is to plan for buffer time. It is unrealistic to think you are not going to eat for the entire day. Please eat. Please you need the fuel. I know a lot of us get too busy to eat and that's not good. It's gonna be unrealistic to say that you're never gonna hit traffic. If your day involves driving around different places. It's unrealistic that you're never gonna have to go to the bathroom. Plan for buffer time if you are literally planning your day like this.
I'm doing this until and then from  8 15 to 8 45. And this and then  45 at 9.30. I'm doing this. And you're not planning for any buffer time in the middle of that and like time to switch between tasks and to get places into just little like stuff that could come during the day um it's unrealistic. Daily Organization Tips are the best.
Then what's going to happen is everything's going to slowly get pushed back. And then the tasks at the end of the day aren't going to get done. It's unrealistic. It's going to make you stressed out. It which also when you're stressed when you're doing tasks you're more likely to make errors as well. Plan for buffer time. Be realistic plan for things like traffic. If you could get there and there wasn't any traffic and you're minutes early cool. Do a little task in that time frame. It's better to plan for a little bit more buffer than not enough.
Tip #4: Do a Time Log
The next tip is to do a time log. So if you are making these daily schedules like I'm literally only getting 70 percent of my daily schedule done. Like I'm literally not getting to almost any of this or not nearly enough of it. There's a good chance that you are not actually fully aware of the time your day is going. And that's not necessarily that you're doing time wasting habits. But you may also be doing time wasting habits. It also could be that you need to automate more tasks. It could be that you just have too much on your plate and you need to say no to some things. Or you need to work on trying to get some things off your plate. But you won't necessarily know that until you do a time log.
A time log is simple you just grab a piece of notebook paper and you write down. You can either do 30 minute increments or hour long increments whatever works best for you. And at the end of every  30 or 60 minutes write down what you did. In that last chunk of time and be honest it's this isn't gonna be helpful if you're not honest with yourself. So go through and you know if you did sit on Instagram for 20 minutes. Be honest. Write that down. That way you can get an idea as to where your time is going in the day.
Time blocking
However if you were like I was so productive, I did all these things you know if I look back at every literally every 60  minutes I was accomplishing as much as I possibly could have. In those 60 minutes and I was efficient and I'm automating things you know there I wasn't doing redundant tasks. That definitely could be atomized. If I put a little effort into them, Then you probably too much on your plate. And that's where time log can really come into play.
It is showing you that you have too much or that you're spending too much time doing things that aren't necessary. Whether that be automating things. That you could delegate. You know if you are a manager and you have to staff underneath you or you're a mom and you have kids that could assist um delegating tasks to others could also be something a lot of time like can kind of open your eyes to that you need to be. Daily Organization Tips are the best.
Tip #5: Don't be Afraid to Stretch a Little bit
Final tip for daily schedules is don't be afraid to stretch a little bit. Put some goals. Put some ambitious things on there when you write it down. And you kind of say yeah you know what I'm going to get this done today. You know maybe you don't normally get to a third task. You know whatever your life's life is. Put something ambitious on there. You know that you're going to work out. Put that you're going to accomplish something. Put that you're going to instead of normally doing.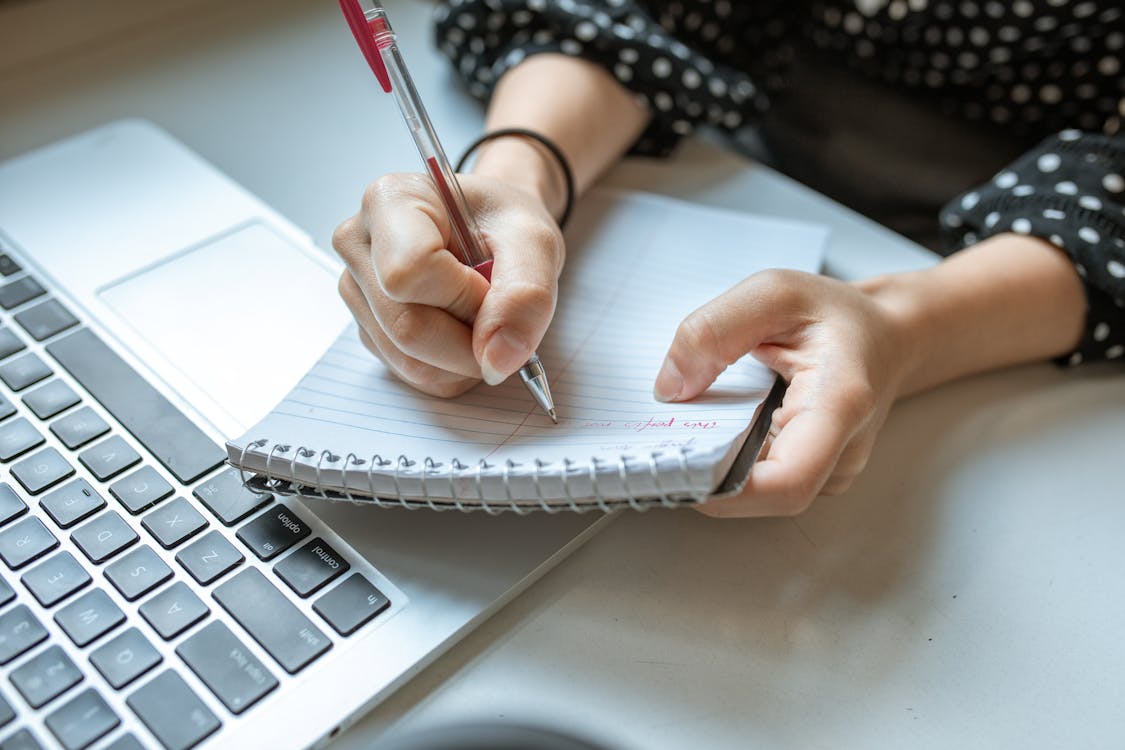 Client calls, put that you're going to do client calls. Be ambitious. I know I talk about being realistic and that's important as well. But also doing just a little bit of ambitious goal setting in your daily schedule can actually really inspire and motivate you. And it can make you go. Okay I'm going to call I'm going to get these other tests done faster. I'm going to be efficient, I'm not going to scroll the tic-tac. I'm not going to whatever it may be and i'm going to stay focused. So that I can get to that point in my daily schedule where I can do the ambitious things.
Be ambitious
Again remember you need to get the most important things done first. You know the things absolutely have to be done but rather than like kind of leisurely getting to that stuff. If one or two days a week you put something more ambitious on there and you try to kind of speed through things a little bit more. Don't slack I hope you understand what I'm getting at here. But being ambitious setting goals on there can really help to push you it. Pushes you out of your comfort zone. It encourages you. It can motivate you to get more done. And to do more with your day is you are capable of more than you think you are. And I fully fully believe that and putting those little ambitious things on your daily schedule can help prove to yourself that you are capable of it.
Free Daily Schedule
All right part two of the video is going to be talking a little bit about my free daily schedule. I'm going to have down there. So that I can kind of you can see it. As I talk about it. So all of the daily schedules are laid out the same. But I have a bunch of different designs so that there's like something for everyone's style. So like I talked about at the beginning of the article my first tip do your most important tasks first there is a box for your most important tasks. Next is just right side that is the plan for the day. Daily Organization Tips are the best.
I like having just a generalized plan. It doesn't need to be super detailed unless you want to be super detailed. In which case you're going to want to use like an hourly planner. But for most of us just getting an idea down in there and then also being able to notice things like appointments and meetings are really helpful.
There of course the date box notes. This is little things like I like to put deadlines here. I didn't want to put deadlines because it's not always a deadline. Little things like that or if there's something you remember for your kids school or if there's administrative tasks that's a lot of what I do with. It is that I need to I'll flip to the next days and like.
Reminders
Let's say that today I remember that I need to do something tomorrow. I'll grab tomorrow's daily schedule and I'll notate that down like you need to send this email. You need to do xyz thing. You can put meal plan on here because as I kind of mentioned earlier I do think it's really important to remember to eat. When you're busy I know a lot of people who watch my videos are trying to be more productive and work on bettering yourself. And achieving big goals and that's amazing. But don't forget to care for yourself. In the process eat your nutritious food. Don't forget to not eat because you're too busy.
Check my other printable planners
Same with water intake. Drink your water, you are never too busy to drink your water. I know it means you have to have a couple more bathroom bikes. And that is okay you are going to feel actually more energized and you're going to feel better when you're staying hydrated. Drink your water track your water.
You can have it so that each of the little ones in my mind is ounces you could do ounces whatever works for you each of the little droplets.
Notes
Then you have notes. That is an area where I think that you can really specialize to you. I do actually do a lot of goal setting in the notes section. But you can do whatever works the best for you. You can also just notate things throughout the day. That's how I used to use the note section. When I was employed in more of a corporate job I would go through and throughout the day. If like a client said something I needed to quickly jot it down or if I was walking throughout the property and a guest or an employee said something to me that I needed to remember. But I wasn't confident I would remember got that down in the notes section.
But now I use it for a little bit more goal setting and some of those more ambitious goals. I will put there being like hey you know I'll put a little star and I'll have a goal to film two videos instead of one just like maybe you can do it. And if you don't get to it you don't get to it. But having it there is very inspiring and then I see every time I look at my schedule I see that I'm like yeah let's keep grooving insisted on instagram for 20 minutes. Let's keep grooving so maybe I can get to that more ambitious goal.
Daily Organization Tips: Outro
All right guys so those are my tips for using your daily schedule and having more organized days. As well as going through my for printable daily schedule. Also you can download it and like use the notes. If you go to markup on an iPhone you can also like write things in on there especially if you're on an iPad I found that to be the best. If you use the stylus that works awesome. Whatever works best for you. Daily Organization Tips are the best.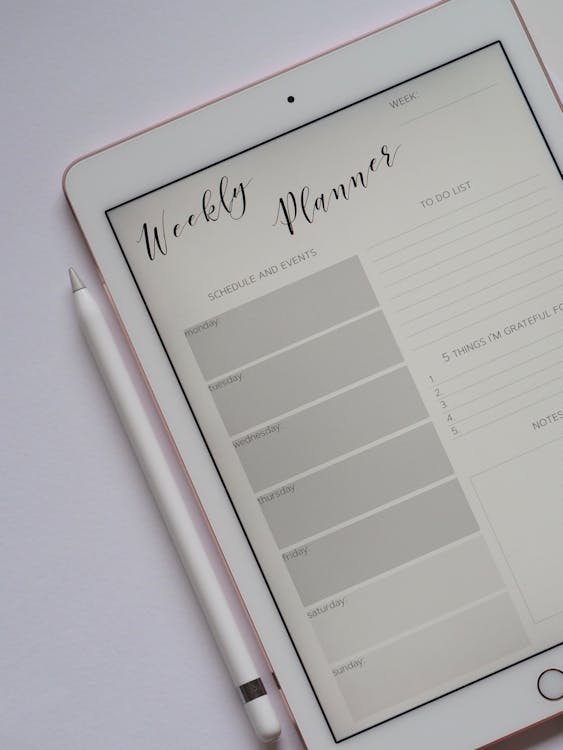 I hope that you enjoyed today's article i hope that it was helpful remember links for everything including the free printable daily schedules are below make sure you join the our community on Facebook so you always know when I have new freebies.