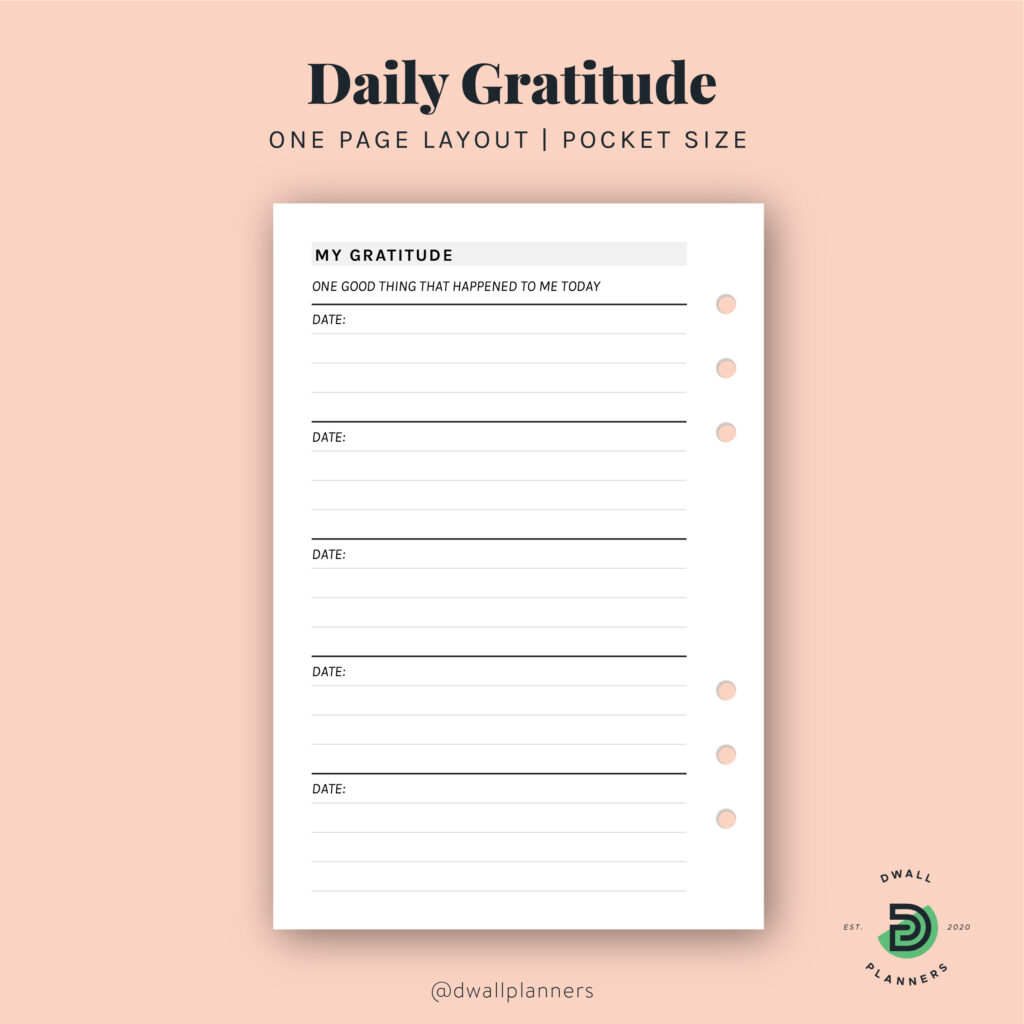 Daily Gratitude Journal, Gratitude Pocket Printable, Daily Gratitude Printable, Gratitude Printable Insert, Printable Gratitude Log
Weekly Gratitude Printable Insert in Pocket size | Track your daily good things
Size: Pocket size – 3.19×4.72 Inches
Package Includes:
1. Print on Pre Cut Papers – 1 pdf | 2 pages | Right & Left spreads
2. Print on A4 size paper – 1 pdf | 2 Pages | 4 inserts per page
3. Printing and Cutting guide – Descriptive Instructions
Features:
Your gratitude journal or log is a personal endeavor that must be unique to you and your life. This printable gratitude insert can help you feel more balanced and less thrown off by daily stress. and it allow you to practice gratitude daily by writing one good thing happened in your day.. Finally at the end of the week, review all the good things happened. Use this pocket printable to practice positive thinking to experience more joy and raise your motivation!
Enjoy your weekly gratitude!
Buy me a coffee by purchasing this planner on Etsy. It's just $1.00
Enjoy your planner!