This digital planner is created for USA client with mind of creative approach.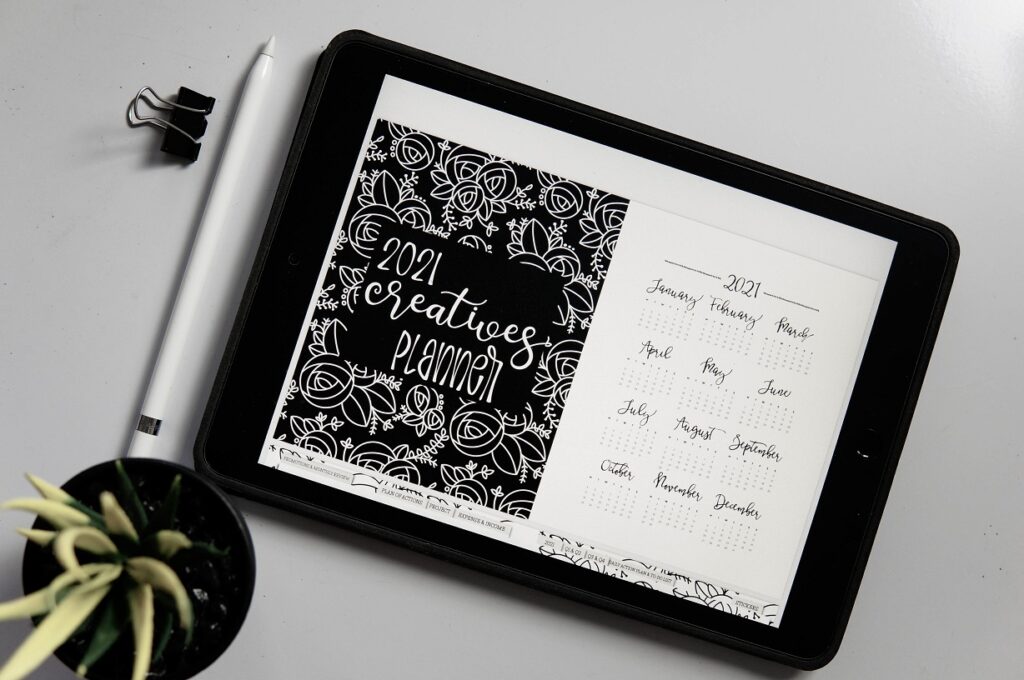 This digital planner is all linked with each month and other sections to collect all your ideas into one place.
Comes with following sections
Monthly plan
Monthly Calendar
Yearly Calendar
Quarter Planner
Daily Action Plan
To do List
Production Planner
Promotion Planner
Monthly Goal Review
List of Project
Project Break down
Plan of Action
Expense Tracker & Income Tracker
Thank You. If you need to get help for designing custom planner, please reach out us by email or you can place a order directly on Fiverr.