It's time for to think more about look forward for the year in a practical way. What tasks you need to do every month to make the life more organize, what you need to learn to improve your planning skills, what kind of things you need to do to archive your main goals (being healthier, decorate your entire home, be consistent with your activities, take better care of yourself, or any other projects
For the 2023, I love to make my own planners to organize my goal tasks, the activities for the week, and extra notes when I need.
I need to write everything to organize. It may be a write on a personal notebook, journal or even on my cellphone notes. Writing is very important to declutter my mind. Writing the things that I need to complete, dates of project deadlines and other activities of my daily routine is very important. Coming year I'm trying to be more consistent in that aspect too and write every week.
This planner includes, yearly overview, monthly planner ,weekly planner, daily planner, gratitude journal, password tracker, notes, etc.
Therefore I designed 3 planners for 2022. You can download them for FREE
Yearly Planner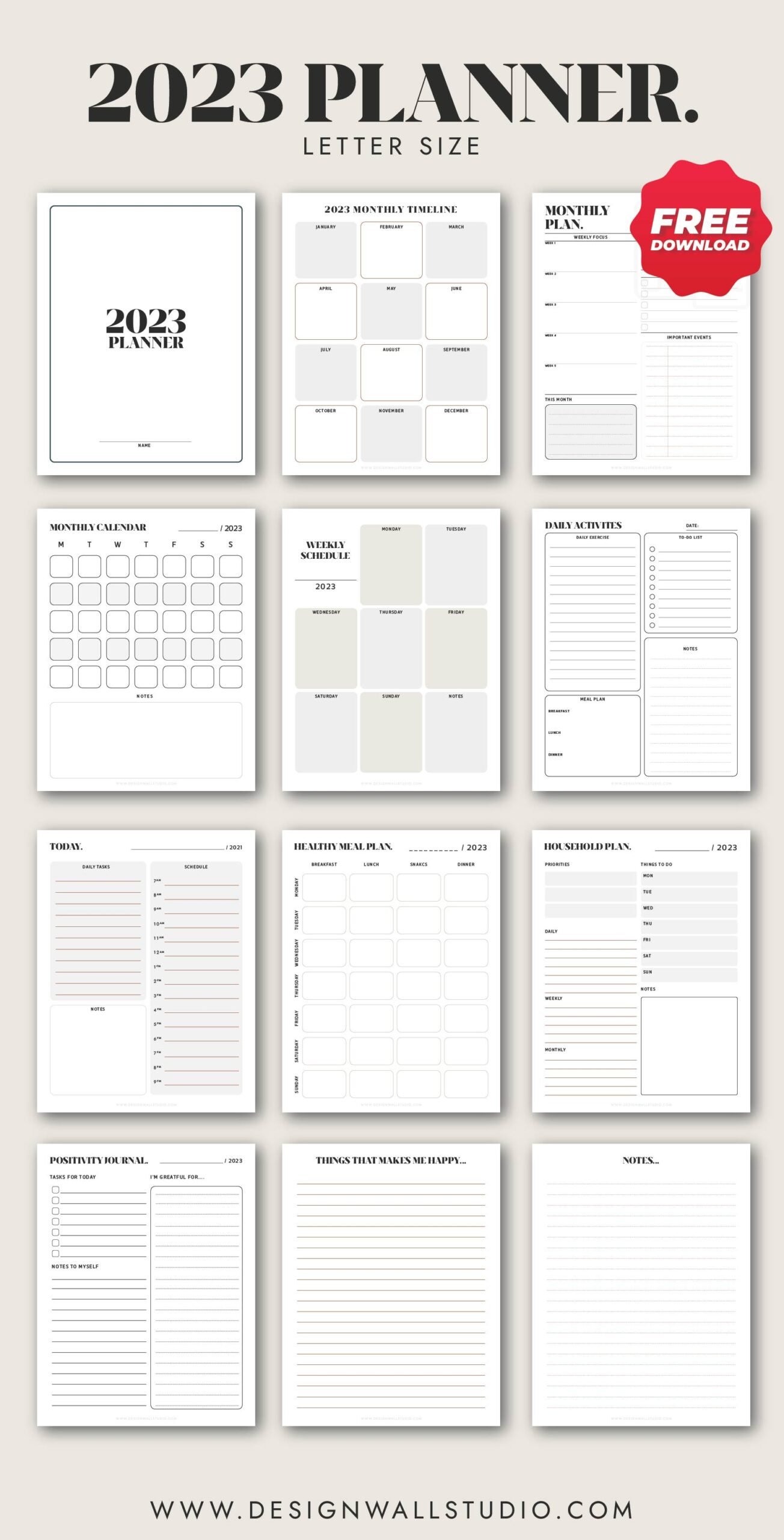 Download, print it and create your own planner