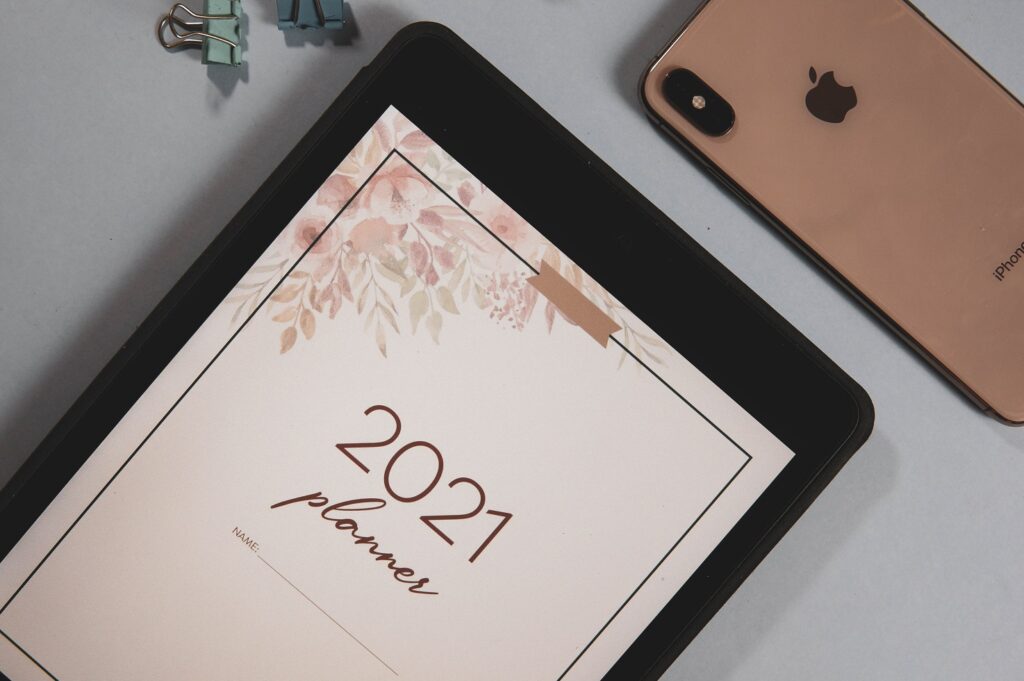 It's time for to think more about look forward for the year in a practical way. What tasks you need to do every month to make the life more organize, what you need to learn to improve your planning skills, what kind of things you need to do to archive your main goals (being healthier, decorate your entire home, be consistent with your activities, take better care of yourself, or any other projects
For the 2021, I love to make my own planners to organize my goal tasks, the activities for the week, and extra notes when I need.
I need to write everything to organize. It may be a write on a personal notebook, journal or even on my cellphone notes. Writing is very important to declutter my mind. Writing the things that I need to complete, dates of project deadlines and other activities of my daily routine is very important. Coming year I'm trying to be more consistent in that aspect too and write every week.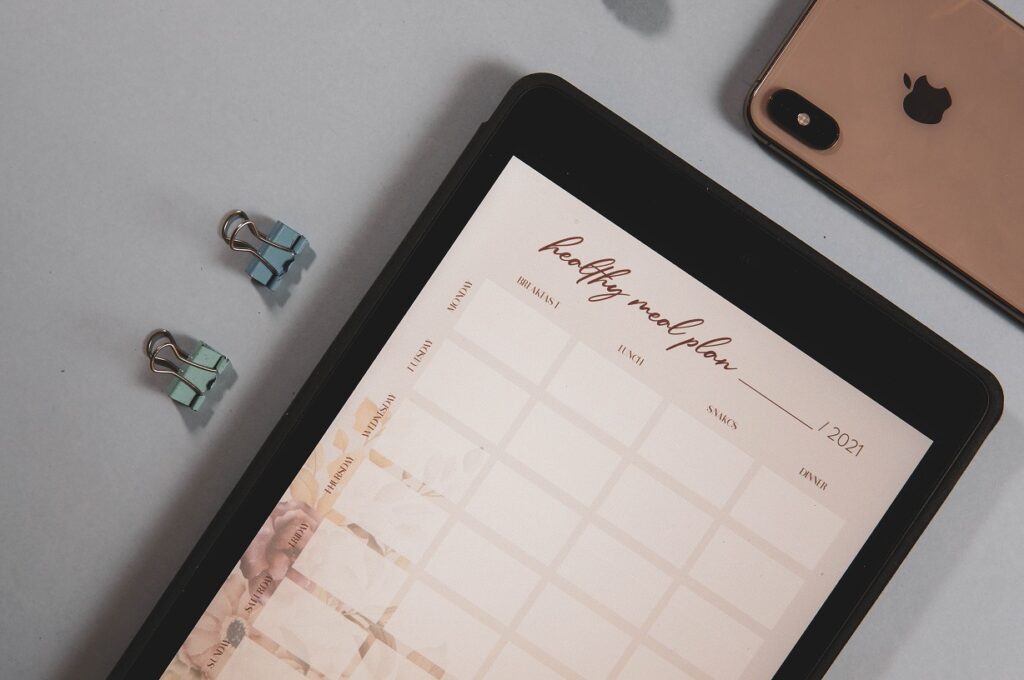 So, to get more organized and ready for the whole year, and for those who prefer customize their own planners instead of buy a new one, on today's freebie, I share a complete and customizable 2021 planner for free download. You can use it digitally or print each page as you prefer and build your own planner.
If you need to change something, do not hesitate to drop me message.
This planner includes planners to organize monthly, weekly or daily. You also can planning your meals of each week, the household activities from your home, write positive and grateful affirmations to stay focus and motived, write your favorite notes and make a pretty collage with things that make you happy when you want.
The monthly calendar is also customizable. With only one page you can have a calendar for the entire year. Just write the name of the new month and the numbers of the days on the corresponding days of the week.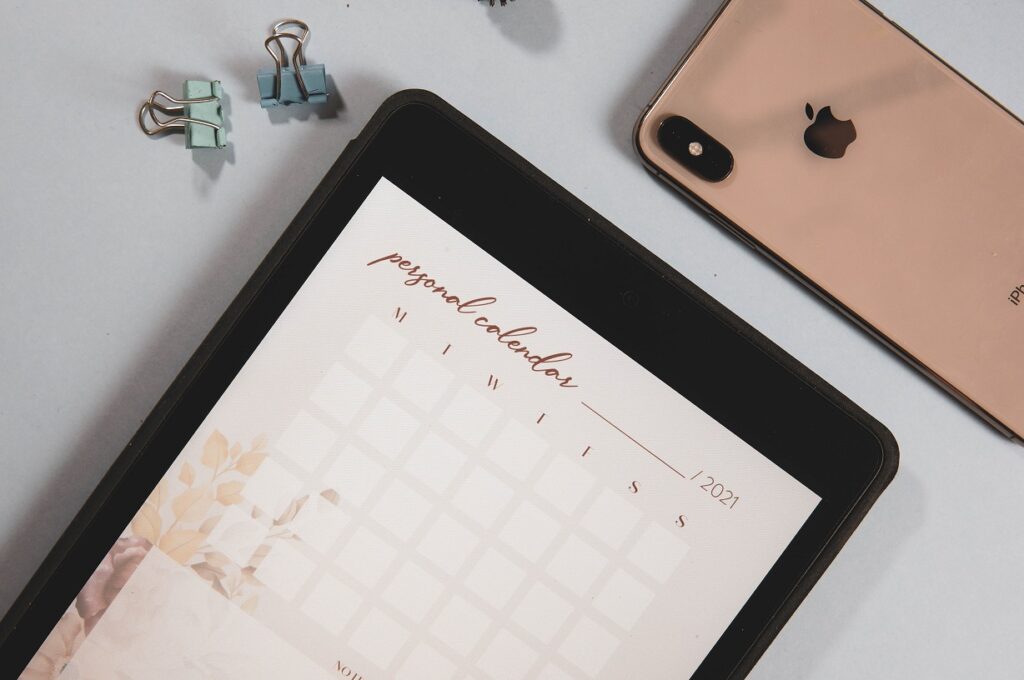 I hope you enjoy all the pages!
If you print and use this planner, take a cute picture, tag me on Instagram (@designwallstudio). I will be very happy to see you using it and I also will repost you all on my stories.
See all the details – there are 2 versions (minimalistic and floral version)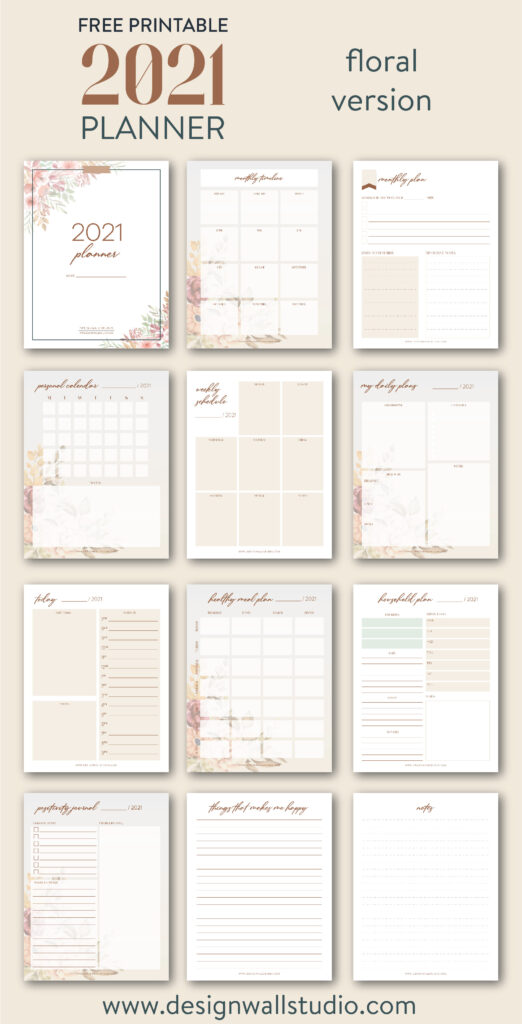 – Follow the steps bellow to the DOWNLOAD:
The download is free and exclusive for the our Facebook Group members.
If you are NOT a FB group subscriber YET:
To download the template that is in PDF format, just join the FB group (You will meet our community with like minded people around the world)
After that, you can just check the coupon code in the announcement section and use the code to download it free on following Link. With that coupon code you will have access to this and all the other templates that are available for free on the blog.
If you ARE a FB group member:
Use the coupon code you always use to download this planner from following link The link with the PDF template (8.5 x 11 in – letter size). So, just click on the one of your choice, save in your computer and print as you prefer.
– Pages:
There're 12 included (cover + 11 customizable pages).